All you need to know about Additive Manufacturing - Start our free online course
The free Additive Manufacturing Fundamentals course is a comprehensive self-paced online learning program covering the most relevant topics: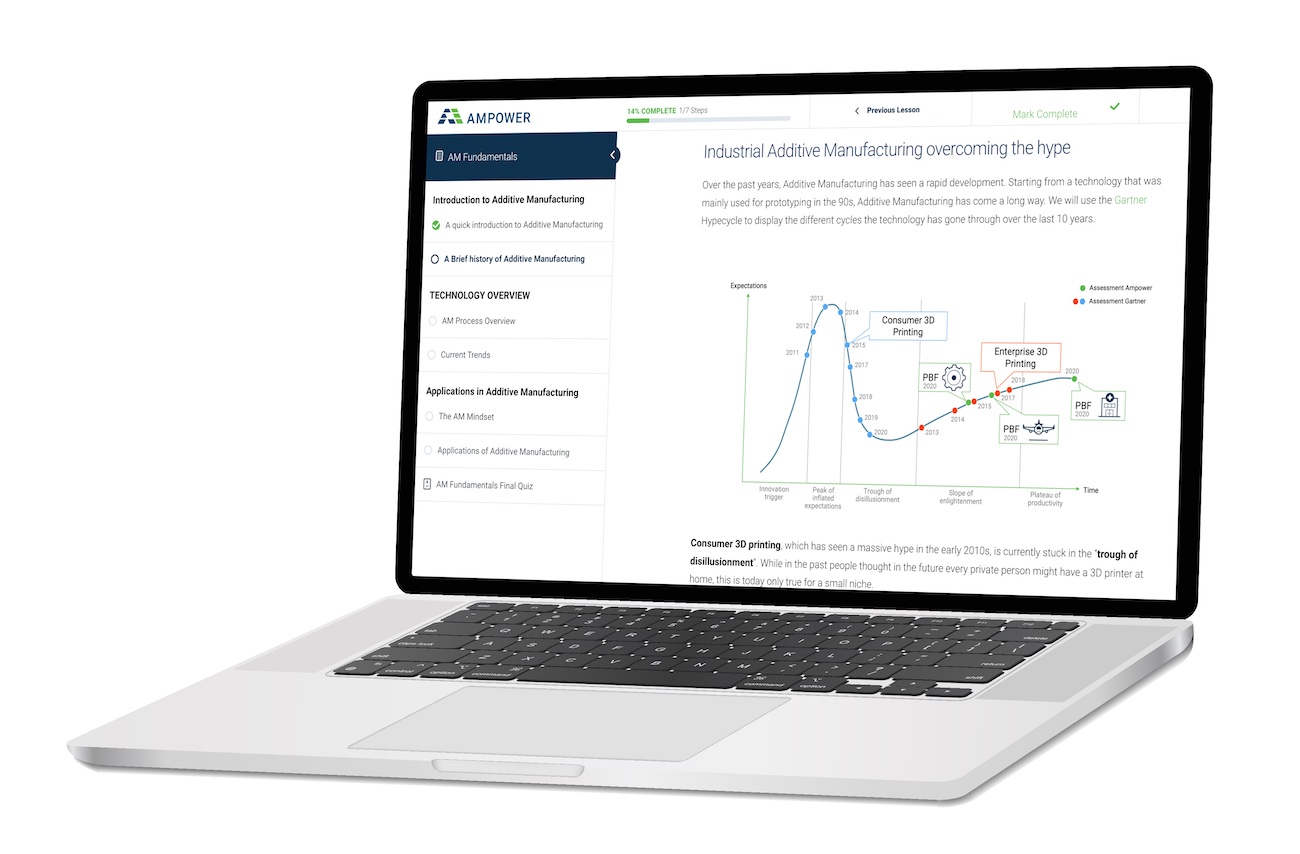 Preview of the AM Fundamentals Course
Get an overview of the AM market
The course AM FUNDAMENTALS helps you understand the most important topics to get started, such as different process categories, current trends, the AM mindset and application examples. This course is the ideal starting point for everyone that wants to get an overview of Additive Manufacturing and apply the technology on the job.
This course is for everybody that is affected by Additive Manufacturing in their daily work, including designers, managers, procurement and all other professionals. No prior knowledge is required to complete this course.
After the course you will be able to separate hype from reality and navigate with confidence in the AM market.  
Good reasons for the AMPOWER Academy
The AMPOWER team behind the Academy combines over 50 years of experience in Additive Manufacturing training as well as over 300 international customer projects and trained more than 500 managers and engineers worldwide. The online learning program is the first of its kind that combines self-made videos with best-in-class content. The focus is on industrial Additive Manufacturing and covers all technologies and industries.
Get Access to the AM
Fundamentals course for free
Please subscribe to get full access to the AM Fundamentals Trial course. You will receive an email with the registration and course link after confirming your email address.
Email address